New EFT Tapping Book!
EFT Tapping Into Wellness
Using EFT to Clear Emotional & Physical Pain & Illness
Llewellyn | Amazon | Barnes & Noble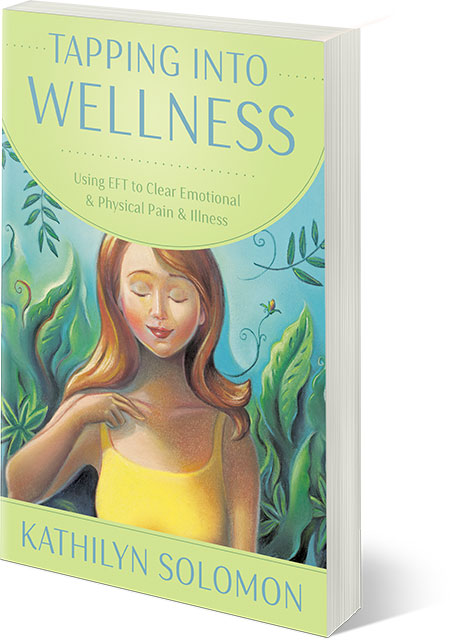 Wellness at Your Fingertips
Imagine experiencing vibrant health, peace, abundance, and optimism every day. Tapping Into Wellness shares an innovative tool called Emotional Freedom Technique® (EFT), which allows you to have all this and more, literally at your fingertips. Join Kathilyn Solomon as she shares simple instructions, powerful and practical exercises, and real-life case studies from this world of miracles.
EFT (also known as tapping) is a fast-spreading, easy-to-learn, and effective approach for men, women, children, and animals. This guide draws on the latest EFT Gold Standard™, showing you how to work through physical or emotional problems and challenges. Often referred to as acupuncture without needles, tapping can help you:
Resolve chronic pain and illness, cravings, and addictions
Overcome stress, anxiety, and phobias
Activate your body's own natural healing system
Gain relief from haunting memories and trauma
Experience resilience, positive energy, and improved health
Come on in!
Opt into my newsletter and you'll receive two free gifts to download and read or listen to as you wish whenever you want:
1. Tapping on the Physical – Ebook adapted from my book
2. Clearing Clutter Audio Express w/Worksheet
"An excellent resource for you to tap into the rich treasure of your mind-body system and release your fears, resolve your past traumas, heal your sicknesses, and far more… This book is a fabulous and engaging read, and highly recommended."
– Eric B. Robins, MD, mind-body healing expert and co-author of Your Hands Can Heal You
Llewellyn | Amazon | Barnes & Noble
"Tapping into Wellness is an excellent resource for anyone wishing to move beyond the troubling thoughts and feelings that limit their experience of life."
– Brad Yates, author of Freedom at Your Fingertips and featured expert in The Tapping Solution
Praise for Tapping into Wellness
Here's praise for the new book, Tapping Into Wellness: Using EFT to Clear Emotional and Physical Pain and Illness by EFT expert Kathilyn Solomon.
Go to Amazon and review what's inside! See below what people are saying about the Gold Standard-inspired book.
"Tapping into Wellness is for anyone who wants to get to a more empowered place in life. Whether you suffer from stress, overwhelm, or that annoying sabotage behavior, you can get well again using EFT. Thank you Kathilyn for such a comprehensive description and how-to guide for using EFT for the most common challenges that get in our way of being our best selves." – Carol Look, LCSW, EFT Master, author of Attracting Abundance with EFT and The Tapping Diet www.carollook.com
"A fantastic primary resource for learning the practical no nonsense EFT . . . [that] guides any newcomer to EFT through a succinct way to achieve results quickly and easily." – Alina Frank, Matrix Reimprinting trainer and mentor at EFT Tapping Training
"Kathilyn's refreshingly honest, compassionate and caring style is a comforting guide for people ready to make bold and meaningful life changes using this remarkable set of modern day techniques." – Jondi Whitis, EFT Master Trainer & Trainer of Trainers, AAMET International, and founder of the Tapfest Spring Energy Event
"Laden with meaning about the things that really matter, her book both artfully and clearly communicates her message. It is a delight to read and very easy to digest." – Rita Davern, parent educator, filmmaker
"Tapping Into Wellness will be a rich resource for you: clear information, helpful suggestions and thoughtful tapping strategies that will shine a light of hope into dark corners." – Rue Ann Hass, MA, EFT Master and Spiritual Life Path Coach
"[Tapping Into Wellness] guides you clearly, step by step, to address the issue, dissolve your problems, and transform your life. Genuine, positive, encouraging, this is a book you'll turn to again and again." – Renee Marshall Brown, EFT Practitioner, Intuitive Healing and Personal Development Master, and author of the CD Songs of the Soul
"A quick and simple authoritative guide to addressing the problems and nagging patterns in your life." – Karin Davidson, EFT trainer and mentor, AMT EFT Master, co-author of Level 1-3 EFT coursebooks, and President of Alternative and Comprehensive Healthcare Professionals
"[Tapping Into Wellness] will lead you by the hand, answer your questions, and provide insights into the workings of the mind." – Ruthi Backenroth, Matrix Reimprinting and Advanced EFT Practitioner
Llewellyn | Amazon | Barnes & Noble
About Author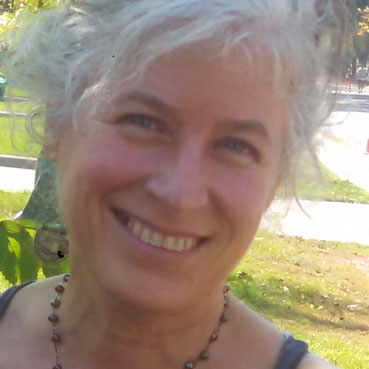 Kathilyn Solomon has been a professional EFT practitioner since 2004, and is among the small number of individuals who has earned the ACAP-EFT practitioner credential through the Association of Comprehensive Energy Psychology (ACEP). She earned early credentials through EFT founder Gary Craig, and is an AAMET International Advanced EFT practitioner. Kathilyn is also a professional member of several EFT and energy psychology national and international credentialing organizations. Kathilyn is a health life coach, writer, author, and editor. She has mentored in western herbal study under Matthew Wood and Pam Montgomery, studied Ayurvedic and other herbal forms, including TCM facial diagnosis, has studied personal development and intuitive healing under Renee Brown, is an avid fan of Buddhist Tara Brach and Josh Korda, a student of Qi Gong, and more. She is the mother of son Sol. Visit her online at EFTMinnesota.com or email kathilyn@gmail.com.